MARTIN COAT has produced festivals and immersive experiences for 20 years, ncluding Boomtown festival & the BBC's Peaky Blinder Festival. Like so many others, the coronavirus has forced him to embrace digital. As he's discovered and shares here, many immersive elements can work online – and there are surprising benefits too.
AFTER SEVERAL YEARS directing and producing the immersive theatrical world at Boomtown Fair, Martin writes, I have seen first-hand the adaptations being made in 2020 by the immersive experience performers who relied on on-site interactivity at a five day, seventy-thousand person event.
The harm wrought by the COVID-19 pandemic has been felt keenly by the performing arts and the venues and events that serve them. In the case of Boomtown, this extends to the installation artists, graphic designers, construction workers, set and prop designers, writers, technicians and the great many others on whom the festival's theatrical world relied.
The amount of work that has not been able to go ahead is difficult to comprehend and, with the ongoing environment of distancing and reduced business activity, the performers and creators who lost that work are now having to adapt their skillsets in unforeseen ways.
I consider myself lucky, in that I had been developing aspects of my work at Boomtown as an online mystery adventure narrative. Called Escape! 404, it had been active in the months leading up to the first lockdown and, for me, it proved the concept that certain elements of the heart of an immersive experience, which I have spent years developing, can be adapted to online stages.
Part of that process is identifying what can be delivered online and what skillsets can be transferred from existing networks.
The Immersive Elements That Work Online
In terms of online delivery, the field is wide. You can deliver:
text narrative
art
graphic design
puzzle
mystery elements
All can all be delivered on websites, in emails and through social media accounts. And all of these also offer opportunities for audiences to get involved.
Where Have We Seen This Before?
These practices have a fine tradition. Online immersion has been used in marketing campaigns for major commercial releases There was the 'I Love Bees ARG' for the videogame Halo, for instance.
Then there were the independent interactive web series, such as the influential projects in the Slenderverse of the early 2010s: Everyman Hybrid, Tribetwelve, Marble Hornets.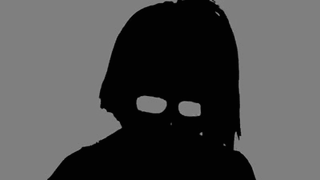 And then there the creators active now: ARG webseries Cat Ghost are also making use of this tradition, iterating on the grand experiment of audience interactivity with character and plot.
Any live-action immersive experience performer will recognise the importance of audience interactivity, character and plot – and I celebrate its preservation online.
Live And Online
Live performance can also be presented online, in a form, though the energy of the room will obviously be lacking. Acting to lens instead of audience is a harsh transition. But it is a transition that allows pandemic-secure content to be made and delivered to pandemic-secured audiences.
Limited filming is possible. Interactivity can be transferred to live-action Zoom conferences and other measures that seem, at first, to be stop-gap, to fill the void till we can safely return to the real world. But they come with surprising benefits, for instance:
voting systems
geographical reach
easy community management
Most Things Can Pivot Online
Ultimately, many, even most, of the skills involved in producing an immersive experience, even a massively site-reliant experience like Boomtown, can be effectively pivoted to serving an online audience.
Recognising this allowed me to rapidly transition to producing an online immersive experience with all the art, writing and development talent that would have realised the rest of Escape! 404 and Boomtown Fair 2020, had those plans been able to go ahead. The fact that I had been working closely with the people who had the skills I needed was advantageous, and is true for many immersive experience production companies and theatre groups. Our company, Rogue Beacon, was able to forge ahead with a new project defined by the art of the renowned painter and illustrator Luke Oram. Our project, Pictures of Gwen, was able to go into production and is taking pre-orders. We plan to deliver an at-home, COVID-secure immersive experience.
All You Need Is… Collaboration
By collaborating with each other and with our clients, rivals, peers and partners, we have been able to keep creating while the sky fell. Collaboration is at the heart of performance and this is true twice for immersive performance, as collaboration is shared also with the audience. In producing Pictures of Gwen we had the opportunity to consult on other projects on a collaborative basis, helping them develop elements of their projects to take advantage of online immersive trends.
For example, we consulted with The Wallowing, a concept band set within a unique fictional universe, to produce an immersive storyline promoting the release of their album, Planet Loss. Rogue Beacon enjoys long standing collaborative relationships with Dank Parish and the independant partners that helped us produce Escape! 404, such as OneCor.ai.
Technology also plays a big role. I have already mentioned the networking, conferencing and social platforms and tools that facilitate aspects of live-action immersive performance online and are central to at-home experiences. Beyond this, digital office tools and online working has enabled a geographically separated team to liaise and work together daily, exchanging art assets, writing, ideas and production work as though they were in the same room.
Our writers, Edmund Glasspool and Abi Vasquez, are based in London and Leeds respectively. Our lead game designer, Ramsay Wood, and I are in Bristol. Our artist, Luke Oram, is near Bath. So our workflow was defined by digital office tools before their use became ubiquitous in the lockdown era.
By leveraging technology, collaborative networks of fellow creators and transferable skillsets it is possible to keep the immersion alive in lockdown and pandemic. The innovative spirit of immersive experience producers is a match to the powder of online immersive entertainment demanding new content for an audience that finds itself, increasingly by necessity, online.
The Joy Of Innovation
The joy of innovating rubs off. With Pictures of Gwen, what started as a pivot plan to weather the lockdown has turned into a unique and passion-driven project defined by innovation. With Pictures of Gwen, the team at Rogue Beacon wanted to break from the horror stories typical in ARGs and immersive web series – as seen in the genre-defining Everyman Hybrid, the classic This House Has People In It and the modern glut of projects that dwell deep in uncanny valley, such as Dad and Echo Rose. Instead we're focused on exploration and whimsy, foregrounding art and aesthetics and incorporating an artisanal approach.
Taking Immersive Into Our Audience's Homes
The story of my pivot from live-action immersive extravaganza to at-home, online immersion of people alone or in small groups is far from complete. I'm writing this to highlight the steps I feel I have taken in landing, creatively at least, on my feet during a time of enormous upheaval.
The immersive boom of the late 2010s is not being busted by COVID-19: the audience is there, they are waiting for us to entertain them. They are at-home. They are online. And so should we be.
---
About The Author
Martin is a Theatrical Director, Artistic Director and Creative Producer. After graduating in 2010 as a professional actor and driven by the view that audience interactivity was invaluable in the development and promotion of the performative arts, Martin dedicated his career to creating daring and detailed immersive worlds. His time over the last decade has been divided between three major roles . Director of Theatre and Concept Development for Boomtown Fair, a five-day music festival with 70,000 attendees that prides itself on its theming, performance arts and storytelling. Artistic Director at Dank Parish, an immersive theatre company producing many events and performances including the Legitimate Peaky Blinder Festival. Creative Producer at Rogue Beacon, a creative agency specialising in alternate reality gaming, intellectual property development and narrative-driven brand experience.